College Planning Services
Know someone who could benefit from our services?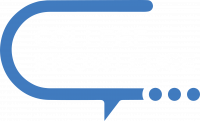 Our podcast brings you candid conversations with our college experts and guests from in and around colleges and universities.
We discuss applications, admissions, financial aid, majors, co-ops, study abroad, internships, and more.
"Before working with Elite Collegiate Planning we were at a loss as to where to begin the whole College planning process. ECP made it very easy to file the appropriate paperwork and were there to answer our questions! Within the first two to three months of enrolling in the program we had a sense that we were no longer alone in the very complicated world of financial aid. ECP has been there for us every step of the way. I am so glad we are working with them because we have a team helping to make sure we do the best thing to make college affordable for our children."
we're here to help - Meet our college experts
Schedule a one-on-one, no-obligation consultation—focused on your family's unique situation. Our accomplished college experts and student services experts specialize in college funding, admissions and financial aid and can help your family achieve your college education goals.