The Premier College Planning Firm in Pennsylvania, Serving Families Nationwide.
Full Service College Planning for Students and Their Parents
Elite Collegiate planing is one of the top college planning services in the country, and the largest in Pennsylvania—and we are the ONLY company that provides admissions, financial aid and funding services under one roof.

College planning is an emotionally-charged and stressful process. It involves hard deadlines, massive amounts of money, temperamental teenagers, and the dream of launching your child toward a successful future. Our mission is to make it easier and more affordable for you.

Given the outrageous and rising cost of college, fewer and fewer people are able to pay for their children's education without sacrificing their own financial future. Elite Collegiate Planning's mission is to help college-bound students and their parents navigate the complex admissions and financial aid process, and alleviate as much of the inherent financial burden of higher education as possible.

We prepare students for successful college acceptance and help them choose the right school. And we teach parents teach how to get the most financial aid possible, reduce their out-of-pocket costs and plan strategically to afford the final bill. With student services, financial aid workshops, FAFSA filing, and college funding analysis and strategies, we provide a holistic approach to college planning supporting students and parents simultaneously.

Trusted Trailblazers in College Planning Since 2002.
"Can you help us fill out this financial aid form?" This simple request from a client, over two decades ago, was the beginning of a journey for John J. Lennon that would ultimately lead him to become a pioneer in the college planning industry. With a background in tax planning, John discovered that what might work well for tax purposes can be detrimental to financial aid. There's a nuance to the finding a balance that works, and every family has different needs.
In 2012, David A. Kozak and Matthew E. McCarter opened Elite Collegiate Planning to fill a huge gap left by the financial industry—preparing for the expensive endeavor of college. Through their careers in the financial industry, they were helping their clients invest and save, but they realized college was generally an afterthought and there weren't many financial strategies available for the unique needs of a college-bound family.
In 2018 Dave and Matt joined forces with John, and today they are leaders in the college planning services industry—running the largest and best-informed college planning firm in Pennsylvania.
Our mission is to successfully aid college bound students and their parents in navigating the difficulties of the college acceptance process, and the inherent financial burden of higher education.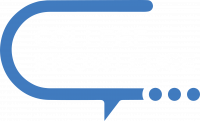 Our podcast brings you candid conversations with our college experts and guests from in and around colleges and universities.
We discuss applications, admissions, financial aid, majors, co-ops, study abroad, internships, and more.
"Before working with Elite Collegiate Planning we were at a loss as to where to begin the whole College planning process. ECP made it very easy to file the appropriate paperwork and were there to answer our questions! Within the first two to three months of enrolling in the program we had a sense that we were no longer alone in the very complicated world of financial aid. ECP has been there for us every step of the way. I am so glad we are working with them because we have a team helping to make sure we do the best thing to make college affordable for our children."
we're here to help - Meet our college experts
Schedule a one-on-one, no-obligation consultation—focused on your family's unique situation. Our accomplished college experts and student services experts specialize in college funding, admissions and financial aid and can help your family achieve your college education goals.